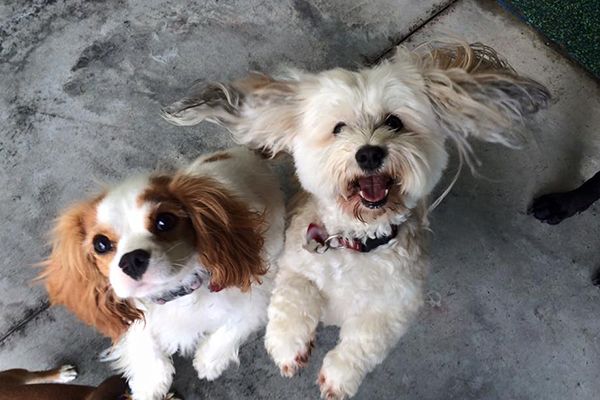 Classes are available on an ongoing basis.
Pricing: $140 for 6 weeks.
Your team of teachers includes staff from the hospital and the Dog Camp. Our camp leader, Spring, worked with the Nationally Certified and Award Winning Team from The Dog Door Behavior Center to develop a specialized program designed to create a solid foundation for your puppy. Socialization is critical in health puppies during this age.
The Dog Door's program focuses on building a relationship of trust, positive experiences, and education to create a well-rounded adult dog.
Contact Spring McKenzie at the Dog Camp for more information.
Email: campleader@mapletreevet.com
Phone: 828-246-9770