Fleas: All Dogs Must be free of parasites (fleas, ticks and heartworms) and on a monthly preventative. All Dogs are inspected upon entry into the facility if fleas/ticks are found they will be treated at an additional cost to you.
Age: Our guests must be a minimum of four months of Age.
Health: Upon admission to camp, all campers must be free from any condition, which could potentially jeopardize other campers. (No coughing, vomiting, diarrhea 48 hours prior to arrival at the facility) Guardians will certify that their dog(s) are in good health and have not been ill with a communicable condition in the last 30 days. If the camper has had a communicable condition within the last 30 days, we will require a veterinarian certification of health to be admitted or re-admitted.
We cannot accommodate dogs that have to be "kept calm" for any portion of the day. We cannot accept any dog that currently has stitches or is recovering from any type of surgery. Overnight camping without day camp privileges is still available if this is the case.
Collar/ID: Dogs must be wearing a collar with an ID tag or permanent identification to stay at the camp – as well as be on a leash when dropping off. Choke collars are not permitted. Dogs attending Day Camp are asked to use a quick release collar for the safety of their pet. Quick release collars are available for purchase at the Dog Camp.
Vaccinations: All Campers must have up-to-date vaccinations. Owners must submit written proof of Rabies, DHLPP (distemper), Bordetella (canine cough) and a negative fecal test. Bordatella must be done every 6 months. These vaccines must be completed at least 5 days prior to your camper's arrival. Proof of these vaccinations by a veterinarian must be in our possession prior to arrival.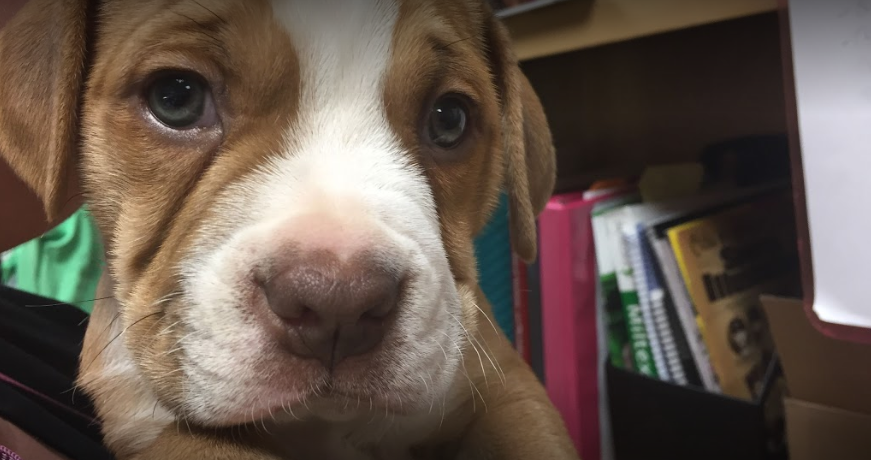 Temperament: Because we want to make sure our campers are safe and happy at all times we cannot accept aggressive dogs or dogs with an inability to interact socially with other canines. In order to ensure the happiness and well-being of our guests, all dogs are required to undergo a "Temperament Test" prior to being allowed to participate in daycare activities. This gives us the opportunity to ascertain the temperament and social skills of the dog, and to ensure that the dog will enjoy participating in the services offered by Maple Tree Dog Camp. Your camper will be placed in the group best fitted to their playfulness and size. We request owners be present during this test to understand the decision in placing your camper. Please allow an hour for this process. Reservations are required for temperament testing.
If your dog is aggressive toward other dogs overnight camping is still available but your dog will be kept separate from other campers.
Sex: Dogs wishing to attend day camp that are over 6 months old must be spayed or neutered. (Unaltered dogs destabilize the pack, and are at greater risk for injury by other dogs, females in season show more aggression). We can still allow overnight campers that have not been altered but there will be no interaction with other campers.
Day Camp Hours: open 7:00 am - 12:30 pm, closed 12:30 - 2:30 pm, open 2:30 pm - 6:30 pm. Overnight Camp Hours: Check in time for overnight campers is between 2:30 pm and 5:30 pm. Check out time is between 7:00 am and 12:30 pm. If you are unable to check in or out at these times you may bring your dog to Day Camp for $5 or choose to day board your dog for $15. If an owner is unable to pick up their pet on the scheduled check-out date before we close, there will be an additional overnight fee and their pet will be available for pick up beginning at 7 am the following day. Also, note that pets may be transferred from their cabin to a traditional dog house to accommodate scheduled incoming guests.
Cancellation: Overnight camp must be canceled no later than two (2) days prior to scheduled arrival day. If the reservation is canceled after that time, a one night stay fee will be charged.
Holidays: Cancellations or changes must occur at least 7 days prior to scheduled arrival, otherwise you will be charged for half of your original stay. Holidays are: New Years, Easter, Memorial Day, 4th of July, Labor Day, Thanksgiving and Christmas.
Behavior: Pets that become excessively destructive may be moved to a traditional boarding dog house and/or bedding may be removed. Owners will accept financial responsibility for any damage their pet may cause. Please be sure to inform the camp staff if your dog is afraid of storms. If your pet has been prescribed medications for a thunderstorm, firework or other phobias, bring that medication with you!
This is a new experience for your pet and behavior might vary from what you are used to at home. We will provide you with a report card summarizing what your camper has done while at Dog Camp.
Owners are solely responsible for any actions, harm or destruction caused by their pet/s while at Maple Tree Dog Camp, including but not limited to any physical or property damage, medical bills, and or/legal bills.
As an owner, you are solely responsible for all acts and behavior of their pet/s while at Maple Tree Dog camp and to indemnify, defend and hold harmless Maple Tree Dog Camp and its staff from injury of any kind to third parties.
Overnight Camp Bag: We recommend that you bring the campers' food (a change in diet will likely cause upset stomach) and any medications they may need overnight when you drop off campers for overnight stays. We do have raised dog beds in every camper cabin and can provide beds upon request. If you forget food we will provide food at an additional cost. Meals are to be pre-packaged in Ziploc baggies or a small airtight container for each dog. No bags of food or large containers allowed. Bowls are provided by Maple Tree Dog Camp, no need to bring your own.
Medicine: All medication MUST be in the original container, whether prescription or OTC. Prescription medications must clearly show the pet's name, medication strength and dosage.